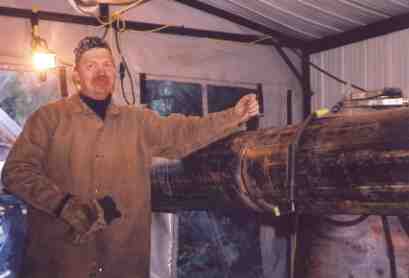 Welders had weather proof huts to work in. Two huts seperated by 50 feet enabled 100 feet of pipe to be welded at once, They could produce a continuous 500 section in one day,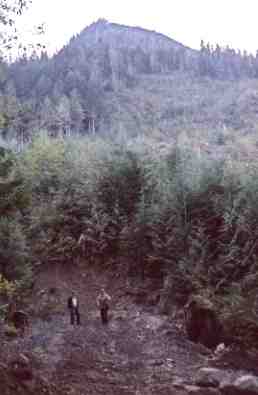 Investigating the route of the penstock before clearing began, taken Fall 2003.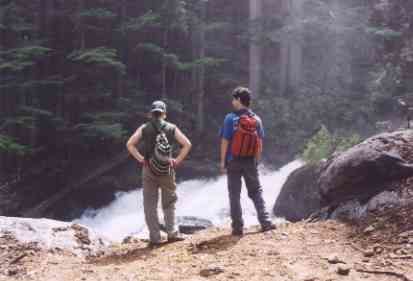 Heidi and Chris check out the site for the river intake structure, May 2004.